Looking to become a dealer?
Pantera Sales, Inc. is a wholesale only distributor serving the RV industry, and provides appliances, replacement parts and accessories to RV Dealers, RV Service Companies, and RV related companies such as RV Parks and Campgrounds. If your company falls in one of these categories please fill out the application below. Once you have completely filled out our application please print and fax it to 800-746-2204 or email to sales@panterasales.com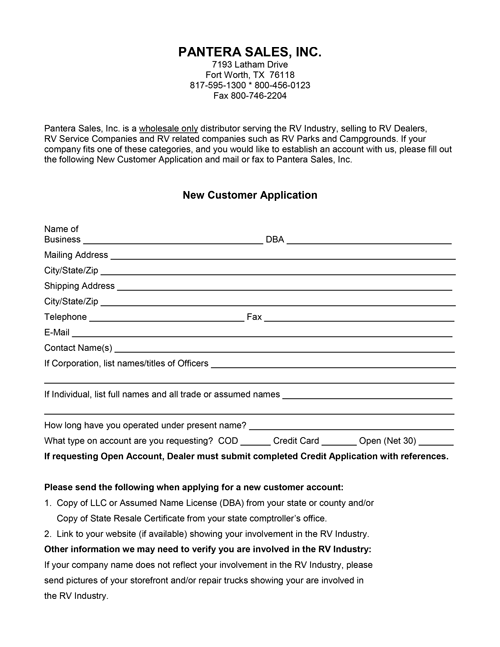 Once your application is received we will contact you for any further information and when approved, you will be issued your customer number. This will allow access to our dealers only portion of the website, where we have a credit application, order policies, exclusive prices and information.
Our goal at Pantera is to provide outstanding service to all of our dealers in the RV industry.
We are dedicated to giving our customers the ability to achieve their goals.